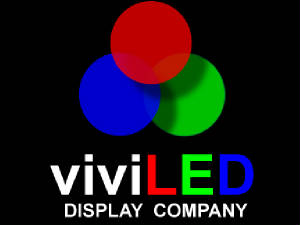 viviLED Display Company was founded on and operates under the principle that viviLED will provide the best product possible at competitive prices while exceeding all customer expectations. viviLED has accomplished this by listening to its customers and integrating the latest technology in both product and manufacturing methods. viviLED has provided information display solutions for its customers in various applications at numerous sites, including scoreboards at aquatic centers, large road-side billboards, and supplying expertise and product for three Olympic games.
viviLED has a solution for all your LED display requirements.

We look forward to answering any questions you may have regarding LED digital displays and working with you to meet your communication needs.
You are our priority.
viviLED is proud to be associated with these organizations: